The Black Hills' Favorite Haunted Attractions Are Back!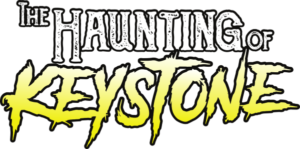 Please Note: To reduce wait times, all tickets are now sold in specific time blocks. Please verify your time block before making your purchase. All sales are final. Also, based on traffic in previous years, we expect to sell out most of the time blocks. For these two reasons, it is highly recommended to book your tickets online. (We do not charge any extra fees to book online.)
Three Haunted Attractions - One Great Price
Get your ticket bundles today!
Open Fridays and Saturdays — October 14-15, 21-22 and 28-29.
(See ticket office section for times.)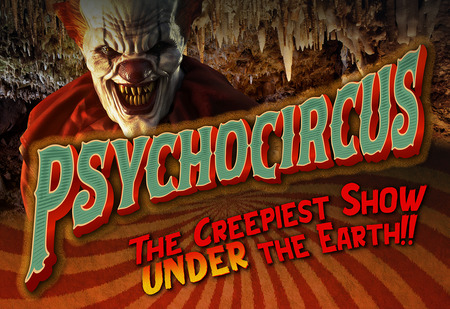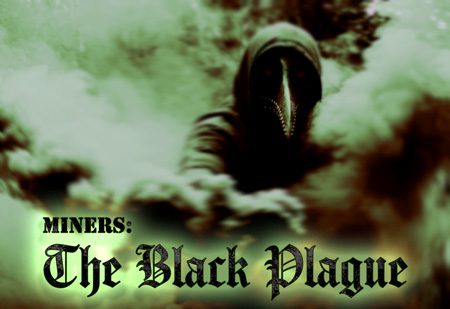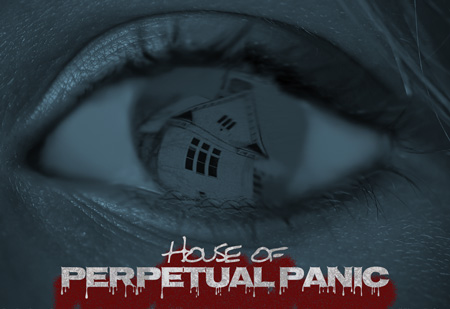 Frequently Asked Questions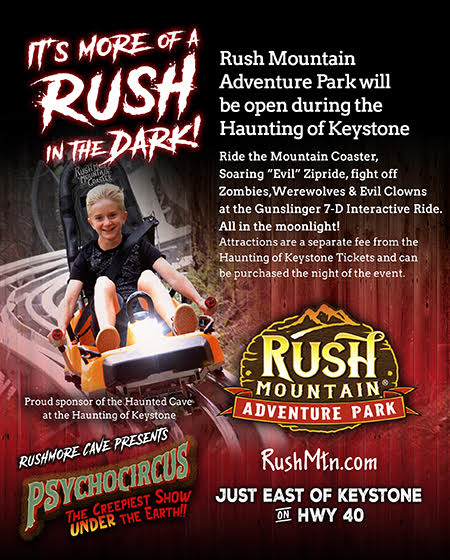 Haunting of Keystone Ticket Office
House of Perpetual Panic (at the Keystone Schoolhouse Museum) will have a number of standby tickets available each evening at the door. Please come early, as we cannot guarantee they'll last. Single-attraction tickets MAY also become available on a standby basis at the other attractions as lines allow.
Ticket Bundles (All Three Attractions)
SOLD OUT: 6:30-8:30pm Ticket Bundle (Cave➔Mine➔School)
  Note: Please read bundle details below  
SOLD OUT: 6:30-8:30pm Ticket Bundle (Mine➔School➔Cave)
  Note: Please read bundle details below  
SOLD OUT: 7:00-9:00pm Ticket Bundle (Cave➔Mine➔School)
  Note: Please read bundle details below  
SOLD OUT: 7:00-9:00pm Ticket Bundle (Mine➔School➔Cave)
  Note: Please read bundle details below  
SOLD OUT: 9:00-11:00pm Ticket Bundle (Cave➔Mine➔School)
  Note: Please read bundle details below  
SOLD OUT: 9:00-11:00pm Ticket Bundle (Mine➔School➔Cave)
  Note: Please read bundle details below  
SOLD OUT: 9:30-11:30pm Ticket Bundle (Cave➔Mine➔School)
  Note: Please read bundle details below  
SOLD OUT: 9:30-11:30pm Ticket Bundle (Mine➔School➔Cave)
  Note: Please read bundle details below  
Single Attraction Tickets (Standby Tickets May Be Available At The Door)
SOLD OUT: 6:30-7:00pm House of Perpetual Panic (School ONLY)
Note: Please read ticket details below
SOLD OUT: 7:30-8:00pm Psycho Circus (Cave ONLY)
Note: Please read ticket details below
SOLD OUT: 8:30-9:00pm Miners: The Black Plague (Mine ONLY)
Note: Please read ticket details below
SOLD OUT: 9:00-9:30pm House of Perpetual Panic (School ONLY)
Note: Please read ticket details below
Ticket Bundles (All Three Attractions)
SOLD OUT: 6:30-8:30pm Ticket Bundle (Cave➔Mine➔School)
  Note: Please read bundle details below  
SOLD OUT: 6:30-8:30pm Ticket Bundle (Mine➔School➔Cave)
  Note: Please read bundle details below  
SOLD OUT: 7:00-9:00pm Ticket Bundle (Cave➔Mine➔School)
  Note: Please read bundle details below  
SOLD OUT: 7:00-9:00pm Ticket Bundle (Mine➔School➔Cave)
  Note: Please read bundle details below  
SOLD OUT: 9:00-11:00pm Ticket Bundle (Cave➔Mine➔School)
  Note: Please read bundle details below  
SOLD OUT: 9:00-11:00pm Ticket Bundle (Mine➔School➔Cave)
  Note: Please read bundle details below  
SOLD OUT: 9:30-11:30pm Ticket Bundle (Cave➔Mine➔School)
  Note: Please read bundle details below  
SOLD OUT: 9:30-11:30pm Ticket Bundle (Mine➔School➔Cave)
  Note: Please read bundle details below  
Single Attraction Tickets (Standby Tickets May Be Available At The Door)
SOLD OUT: 6:30-7:00pm House of Perpetual Panic (School ONLY)
Note: Please read ticket details below
SOLD OUT: 7:30-8:00pm Psycho Circus (Cave ONLY)
Note: Please read ticket details below
SOLD OUT: 8:30-9:00pm Miners: The Black Plague (Mine ONLY)
Note: Please read ticket details below
SOLD OUT: 9:00-9:30pm House of Perpetual Panic (School ONLY)
Note: Please read ticket details below